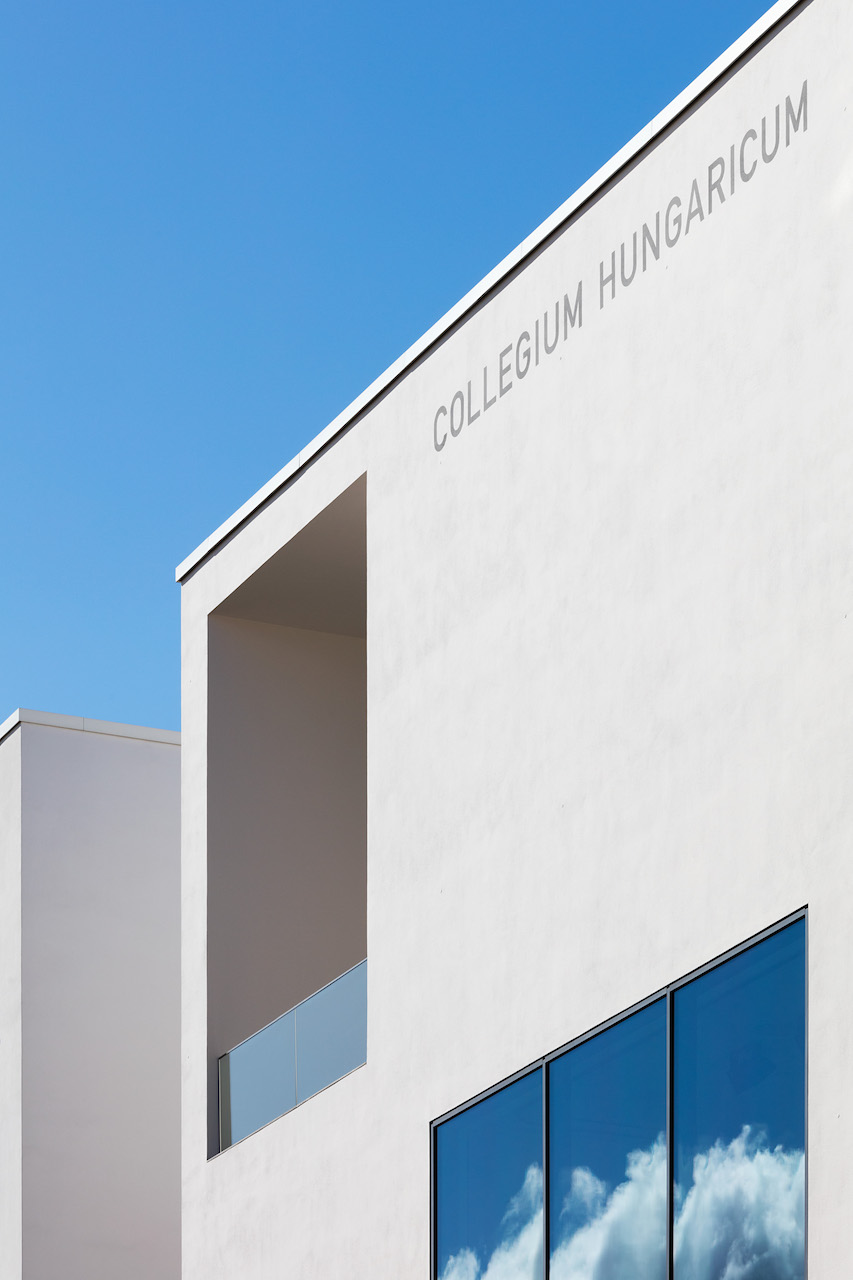 Building upon our ongoing dialogue with Hungarian music and culture, Kiezsalon will be held at the Collegium Hungaricum in Berlin-Mitte for the first time this May. Join us for 4 performances by double bassist Mike Majkowski, vibraphone player Els Vandeweyer, Hungarian violinist Luca Kézdy, and interdisciplinary artist Chris Newman together with Italian composer Luciano Chessa on the grand piano.
Mike Majkowski is an Australian double bassist and musician based in Berlin. Active across a wide range of experimental music since the early 2000s, he has made numerous releases with various projects, and as a soloist. His music ranges from purely acoustic to electro-acoustic to electronic and explores relationships between stillness and pulse, spectral qualities of resonance, duration and perceptions of listening. He will present his new album Coast.
Frequent collaborators Chris Newman and Luciano Chessa will perform a new piece belonging to Chris' ongoing series of song cycles that dually embrace classical and popular culture. Chris works across music, poetry, painting and video, allowing these mediums to influence each other through his practice. Luciano Chessa is a composer, conductor, performance artist and music historian.
Els Vandeweyer is a Belgian vibraphonist, percussionist, and composer currently living in Berlin. After studying classical percussion in Antwerp and jazz vibraphone in Brussels and Oslo, Els developed her solo vibraphone program through performances at numerous festivals. In 2017, her composition Landscape, a 25-meter-long textile that functions as a mobile graphic score, was performed in Berlin as part of the Kontraklang series. Listen here to her album Debut.
Hungarian violinist Luca Kézdy is known for anything but traditional playing style. As a classically trained musician, Luca combines her technical capabilities with other influences from jazz, European folk, blues and odd-metered Balkanian music, which can be heard on her debut album Home. We are looking forward to presenting her first concert in Berlin.
Having opened its doors in 2007, the new Collegium Hungaricum Berlin building stands where the original institute existed from 1926 to 1944. Designed by architect Peter P. Schweger, the modern six-story building evokes the basic aesthetic of the Bauhaus, and is thus reminiscent of a modernist movement that connects Hungary and Germany. Filled with large windows, the "CHB" offers panoramic views and radiant sunlight.
For the Kiezsalon we invite you to wander through the Collegium Hungaricum and experience live music across the venue's various spaces. There is a limited number of tickets available — secure your spot early.
Kiezsalon at Collegium Hungaricum w/ Mike Majkowski, Els Vandeweyer, Luca Kézdy, and Chris Newman with Luciano Chessa
Saturday, 13.5.2023 | Doors 18:00 | Starts 19:00 CET
Collegium Hungaricum | Dorotheenstrasse 12 in 10117 Berlin-Mitte
The Kiezsalon is a project by Digital in Berlin. Curated by Michael Rosen and funded by Senate Department for Culture and Europa. Presented by The Wire and taz, die tageszeitung.