Anastasia Kobekina is considered one of the most promising cellists of her generation. She made her debut as a soloist with orchestra at the age of six. Since then, she has performed with many outstanding orchestras such as the Moscow Virtuosi, the Vienna Symphony Orchestra and the Warsaw Philharmonic. In 2019, she won third prize in the Tchaikovsky Competition in St. Petersburg. She has been a BBC Radio New Generation Artist since 2018.
FACTS
1.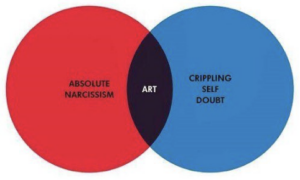 2. Trying to live fully in the moment, in the now. Because it's beautiful and free of any worries of the past or future.
3. Music to me has some esoteric meaning. It's on an energetic level that we are "understanding" music. Going to the instrumental concert I'm actually not interested in the piece mentioned in the program. I'm more interested in hearing the soul of the player. Soulful violin, cello or piano. And this is the dimension I'm looking for in my own interpretation.
QUESTIONS
1. What is the biggest inspiration for your music?
People! We often forget that classical music was written by humans and is so much about human feelings and emotions, one just has to be open to letting it speak to you in its beautiful and original language.
2. How and when did you get into making music?
I was three years old when I began with piano playing and cello followed naturally just a few months after. My parents are musicians and music was everywhere, I was just enjoying being part of it and making it.
3. What are 5 of your favourite albums of all time?
Teodor Currentzis/Musica Aeterna – Mozart Requiem
Stromae – Racine carrée
Patricia Kopatchinskaja- Time&Eternity
Paris-Odessa by Orlowsky trio
The Dowland Project by John Potter
4. What do you associate with Berlin?
Freedom, hipster lifestyle and Philharmoniker
5. What's your favourite place in your town?
As I travel much it is such a precious time to be at home. So I would say – the place I call home is definitely my favourite place where I gain energy and feel mostly relaxed.
6. If there was no music in the world, what would you do instead?
I would probably paint as you can express so much with lines, colours and shapes.
7. What was the last record/music you bought?
Stromae Multitude as I couldn't wait for the new release after 8 years of break he took.
8. Who would you most like to collaborate with?
I adore Jakob Collier, that would be so cool to do some jamming with him!
9. What was your best gig (as performer or spectator)?
When I'm playing for kids at kindergarten or at the hospital for those who are living through difficult moments. Then I feel how strong the power of music is and why I'm doing this profession.
10. How important is technology to your creative process?
It's amazing how much knowledge and inspiration one can get just by browsing for recordings or archives on the internet. But I think it's equally important to "browse" inside your imagination discovering your own potential, looking for answers inside yourself.
11. Please tell us what the audience can expect from your piece you present at this years Detect Festival?
Schostakovitch concerto has a unique language, it is written by a composer who suffered a lot under the Stalin regime. As the cello is the closest instrument to imitating the human voice, you can imagine this piece as a very personal story of someone who struggled, felt powerless and fought from the last of his strength. Concerto in Italian means battle, competition and in this piece you can strongly feel it – the cello as an individual voice positioning itself against the collective force represented by the orchestra.