MADEIRADiG is back for 2021. Between Thursday, 02.12. and Tuesday, 07.12. the paradise-on-earth Portuguese island transforms into a hotbed of digital art and culture.
We have four days of concerts on the main stage of Casa das Mudas, additional concerts and activities at the John Dos Passos Cultural Centre in Ponta do Sol. Including, of course, hangouts on the clifftop at the Estalagem da Ponta do Sol. Individual tickets are available now. As you know, they sell out fast.
We have created a diverse musical programme for this year's festival. The line-up features legendary computer music composer David Behrman, sampling wizard Kaffe Matthews, industrial techno duo Giant Swan, and clawhammer-strumming "Welsh primitive" guitarist Gwenifer Raymond.
We also have Swedish-Finnish sound artist Marja Ahti, industrial ambient synth specialist Abul Mogard, Belgian bass clarinettist, composer Ben Bertrand, and more.
Please remember: for the best festival experience, we recommend that you stay with us, your fellow guests, and our artists in the most beautiful village in all Madeira, Ponta do Sol.
As always: limited capacity — only 200 tickets are on sale. Make sure to book your room in sunny-side Ponta do Sol.
Save the date: Thursday, 2nd – Tuesday, 7th December — and see you for our annual hideaway retreat.
MADEIRADiG / 2-7.12.2021
Casa das Mudas da Calheta
John Dos Passos Cultural Centre
Madeira Island / Portugal
More info: madeiradig.com / Facebook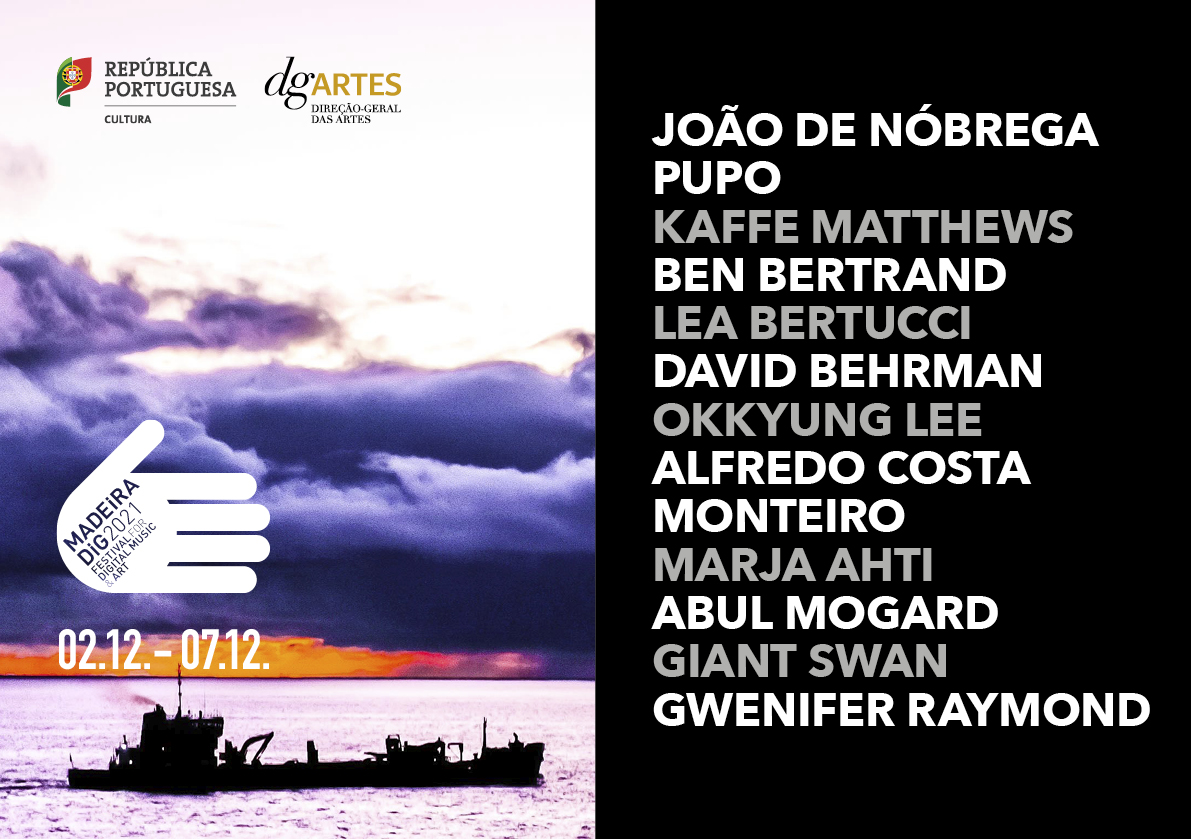 ---
MADEIRADiG is organized by APCA-Madeira in collaboration with Digital in Berlin, Estalagem da Ponta do Sol and MUDAS — Museu de Arte Contemporânea da Madeira. The edition of 2021 is funded by DGARTES Support Program — Projects in the Fields of Programming and Audience Development. MADEIRADiG is curated by Michael Rosen and Rafael Biscoito. Presented by The Wire.