The Kiezsalon has offered a forum for innovative musical activity beyond genre boundaries. As an interface between avant-garde, advanced pop music and interdisciplinary art, the series presents compact shows of 30 minutes by artists of diverse genres, origin and status. Initiated by D/B and based at one of the last authentic locations in Berlin – the 120-year-old Musikbrauerei. Following exciting years, the Kiezsalon has established itself as one of the most popular and successful series in Berlin, so far hosting more than 100 acts from 32 countries.
As one of six music projects only, Digital in Berlin's Kiezsalon will benefit from the Senate Department for Culture and Europe's 4-year funding programme, providing us with the planning and financial security to continue our work from 2020-2023. Here's a translated excerpt from the the Senate's official statement:
"…one of these islands is the Kiezsalon in the old Musikbrauerei, one of the most successful music series in this city. The high artistic level and charming atmosphere of the Kiezsalon bring together heterogeneous scenes and subcultures. The artists appearing here do not only move in very different genres such as electronica, advanced pop or newer varieties of what was once called "world music". Accordingly, they are also different in terms of origin and popularity. Frequently, the programme featured artists as insider tips who would then go on to play at Berghain or Volksbühne for their next guest performance in Berlin. The Kiezsalon combines a high potential for innovation and development with a sophisticated sound experience and exceptional quality of stay."
Read here the original statement in German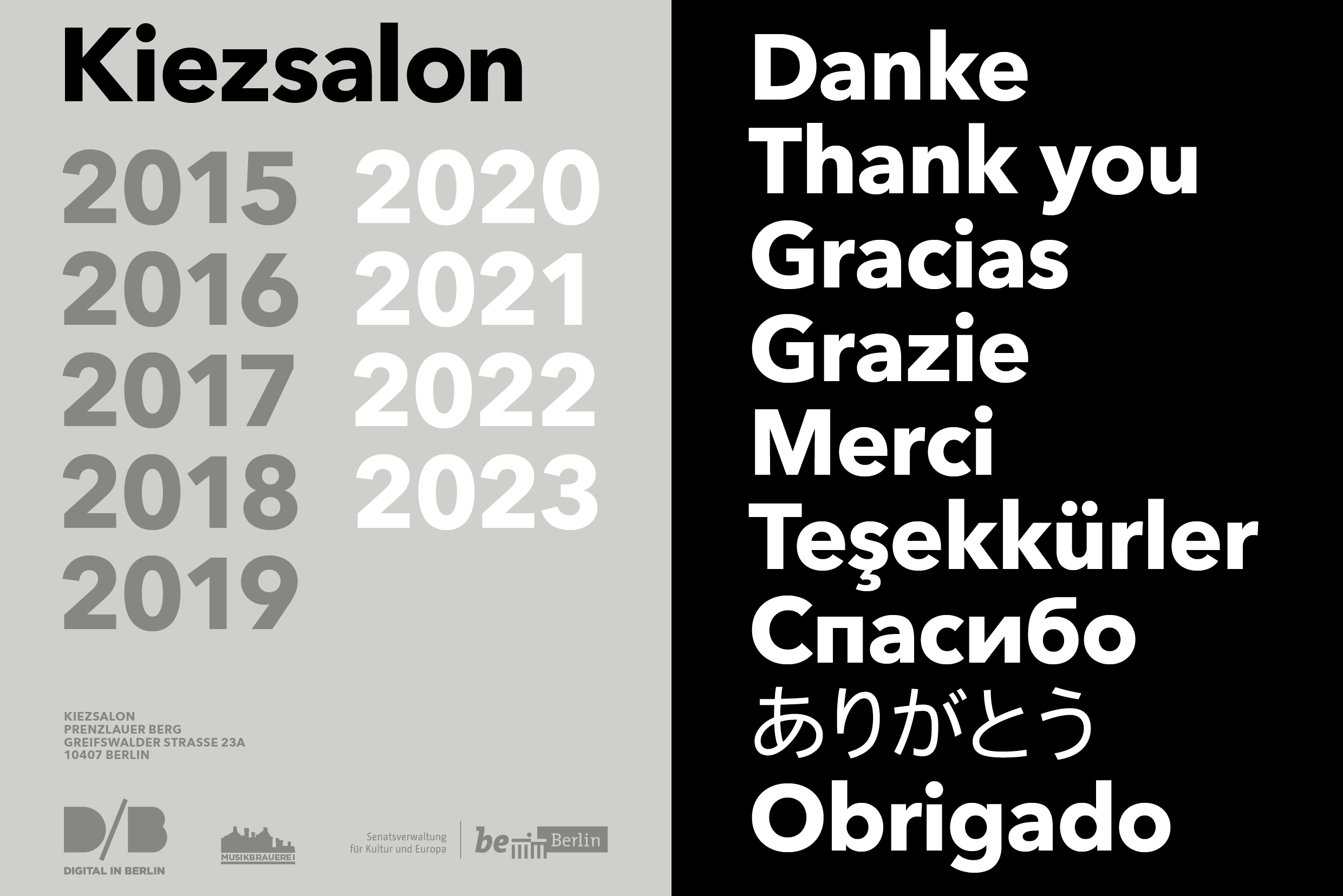 ---
Kiezsalon is a project by Digital in Berlin. Curated by Michael Rosen and funded by Senate Department for Culture and Europe.