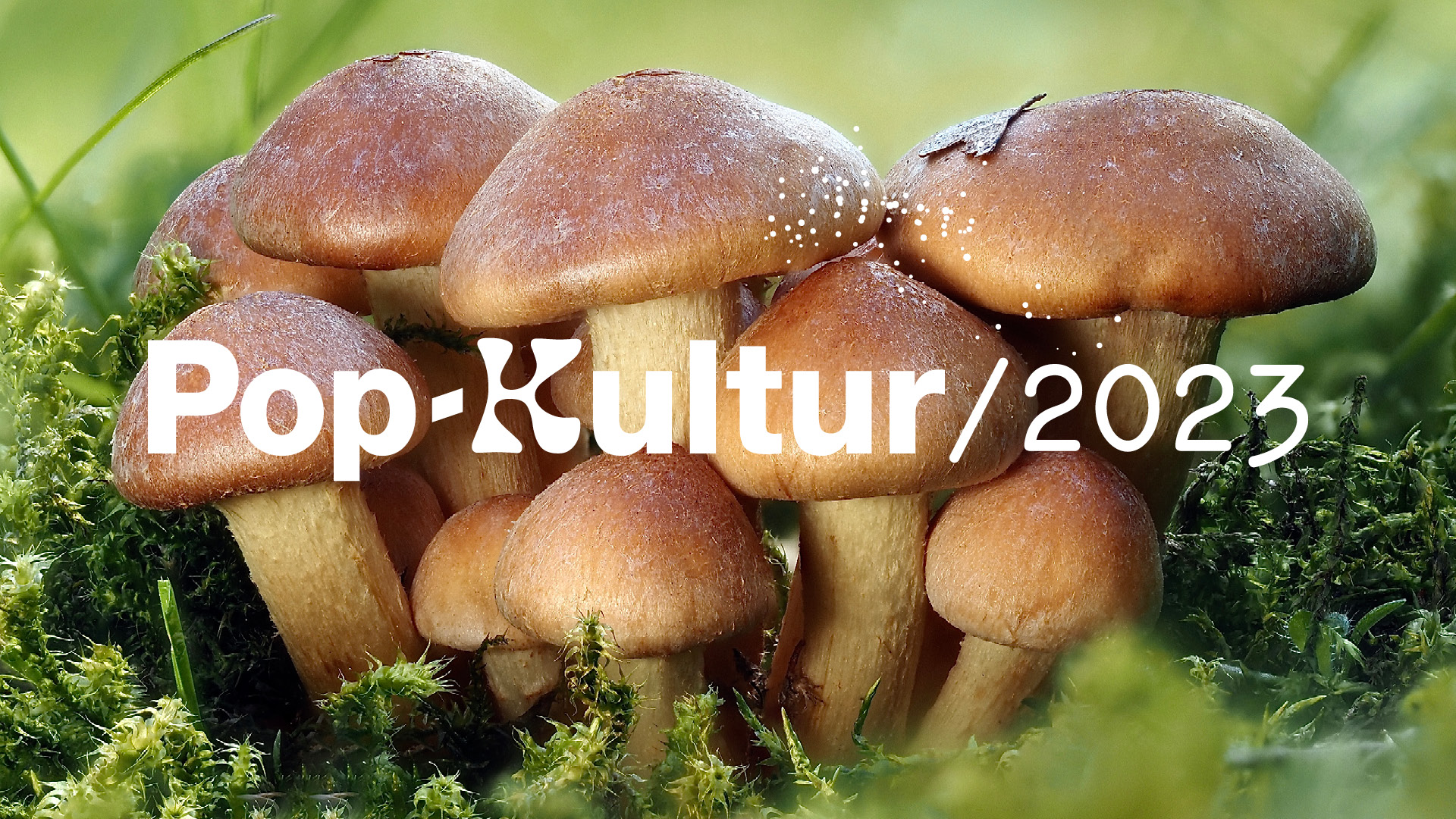 Pop-Kultur

is a hyphen between the perspectives of artists and the society they engage with. Launched in 2015, the festival returns this year with live shows, the premieres of 15 Commissioned Works, talks, film, and readings.

Here, up-and-coming talents from Berlin will perform alongside musicians from countries that are often outside of our Eurocentric focus. The Çaystube (accessible free of charge) will offer a meeting point aiming to facilitate exchange in person, a safer space with its own stage.

Pop-Kultur is widening the playing field – this year's edition offers a special focus on the topic of football. In the run-up to the 2024 European Football Championship, »Can I Kick It? Yes, You Can!« navigates the intersections of sports, activism and pop culture. Football will be explored from queer-feminist and post-migrant perspectives with various events. The festival sees itself as a process in which the audience and artists participate alongside the team: Collective approaches, post-migrant identities, intersectional discourse, inclusive projects, diasporic narratives, queer perspectives and the breakaway from musical expectations all contribute to creating a space for mutual exchange.

With Concerts & DJ sets by 21 downbeat, Aili, Aka Kelzz & Ria Boss (Accra-Berlin Residency), Albi X, Ansu, ARY, Augustus Williams & Souci (Detroit-Berlin Residency), Banoffee, BRKN, C'est Karma, Casey MQ, Charlotte Brandi, Chrisman & Sara Persico (Kampala-Berlin Residency), Charlotte Brandi, Codeine, Crack Cloud, cumgirl8, Das Kinn, Dina Summer, Drag Syndrome, Empress Of, ERRORR, EVÎN, Fave, FEM*ERGY COLLECTIVE, Fheels, Fishbach, Free Love, FRZNTE, Get Jealous, Indigo Sparke, J. Vague, Jonas Schilling & Odelly (Tel Aviv-Berlin Residency), Junior Boys, Karl Vento, Kwam.E, Lola Marsh, MADANII, Meagre Martin, mui zyu, Mulay, NAS TEA, Nashi44, pape, Prince Emrah, Rasha Nahas, Robert Kretzschmar, Rosa Anschütz, Sam Quealy, Selin Davasse, Sho Madjozi, Sofie Royer, Sophia Blenda, Sorry, Stella Sommer, Tami T, T'neeya, The Düsseldorf Düsterboys, Tigre Bleu, ТUCHA, umru, Wa22ermann, Walter Astral, Wellen.Brecher, Zainab Lax, Zustra.

Commissioned Works by Anika, A Song For You, FAAM Studio, Fuffifufzich, Garagen Uwe, Gloria de Oliveira, Inna Shparber & Mark Petersen, Krista Papista, L Twills, Mariana Sadovska/Vesna, Nichtseattle, Nikita Netrebko & Serhiy Yatsenko »Kyiv Black Box«, Portrait XO, Voodoo Beach & Die Wilde Jagd.
Pop-Kultur Festival 2023
30.8—1.9.2023
Kulturbrauerei | Schönhauser Allee 36 | 10435 Berlin-Prenzlauer Berg